"I would like to comment on the service provided by Arrow Care Training. As a Manager I feel all the pressure of getting results is lifted from my shoulders. Arrow Care Training are very professional and work tirelessly to give a great service. I would recommend them to others in a heartbeat. Your trainers are a credit to their profession"

Andrew Selwood
Registered Manager
"I have recently completed my Health and Social Care Level 3 qualification with Arrow Care Training. I have to say that I have never been good at sitting in a classroom type environment and putting pen to paper but Arrow Care Training"and my tutor, Dianne Taylor', have been so supportive and have really got me through it. I would recommend them to anybody. Thanks again to Dianne for getting me through my Health and Social Care Level 3"

" We have been working with Arrow Care Training for over a year now and have always found them to be professional and approachable in all they do. I will continue to use Arrow for all our training needs"

Donna Coley
Senior Coordinator
Dianne, a big thank you for being the best assessor and most patient person ever. You were always there whenever I needed your help and was always happy to help me. I honestly do appreciate everything you've done for me."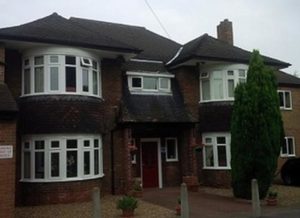 " I have thoroughly enjoyed the course from start to finish. Dianne has been fantastic with all her help and support. ​ Thank you very much."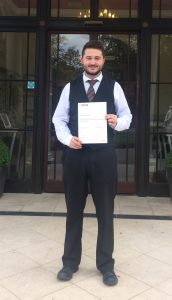 "Really happy with the help and support I got off Lindsey Sheldon while doing my Apprenticeship - she was a real big help to me while I was learning. If I ever messaged Lindsey she would always get back to me straight away. Thank you Lindsey."

"I would like to thank Arrow Care Training for the amount of support they have given me. Dianne has always been at the other end of the phone whenever I have needed. The information she has given me has helped me decide on further qualifications I would like to do. I have recommended them to friends and colleagues"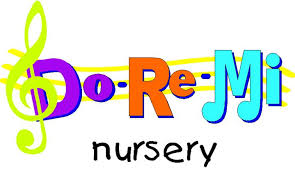 "I wanted to express my gratitude and thanks for your continued support during the duration of my studies to become a Level 5 accredited registered manager. From the early induction process explaining how the action plan would take shape to later in the coursework making research options clear, you have been a constant support and utterly professional at every level. Dianne you have also been a joy to work with. The quality of your feedback has always been given to me with positive reinforcement, without this I wonder how motivated I would have been to complete the Level. I consider Arrow Care to be an essential part of the care homes' external framework"

Andrew Selwood
Registered Manager