Arrow Care Training offer a range of apprenticeship programmes in the Health and Social Care sector
An apprenticeship is a great way to develop your skills and knowledge to become a confident and skilled care worker. If you're new to adult social care an apprenticeship is a really good place to start. If you already work in social care, you can do an apprenticeship to help you progress in your career.
As an apprentice you'll be earning a wage whilst you learn new skills to help you in your role. You'll complete a nationally recognised qualification and be assessed throughout your learning.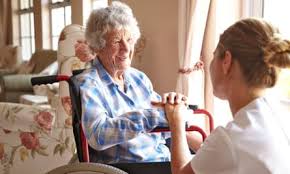 We offer the following apprenticeship programmes:
Care Worker
Lead Adult Care Worker Level 3
Lead Practitioner in Adult Care Level 3
Management
Team Leader and Supervisor Level 3
Leader in Adult Care Level 5
Other
Business Administrator Level 3